Patient Information & Forms.
We are here to help.
Welcome to Nashville Neurosurgery Associates. We are committed to providing cutting-edge, personalized neurosurgical treatment options to each patient. Whether you are a new or existing patient, this page is for you. Here, you will find helpful information to prepare for your appointment, access our patient portal, pay bills and much more.
Patient Portal.
Are you an existing patient? Our patient portal allows you to easily and securely access your healthcare information. Through the portal, you can:
• Review office visit notes and lab results
• Request prescription refills
• Communicate with your provider
• Update personal and insurance information
• Pay your bill
Preparing for your appointment.
Thank you for choosing Nashville Neurosurgery Associates. If you're a new patient, we want to help you prepare for your first appointment and make everything as simple and convenient as possible. Below you'll find important information to ensure your appointment goes smoothly.
New Patient Forms
Are you a new patient? You shouldn't have to worry about coming in early for paperwork. That's why we offer two convenient options for completing new patient forms before your appointment. Either 1) complete and submit the forms online via your computer, mobile device, or tablet, or 2) print and complete the forms by hand. If you choose to print your forms, be sure to bring the completed paperwork with you to your appointment.
Insurance Information
Insurance plans, qualifications and coverage frequently change, and we know insurance filing can be difficult and confusing. Our dedicated team of insurance specialists is here to help guide and assist you in filing your claim. For more information about the insurances we accept and to determine your visit or procedure coverage, please contact us at 615.383.2443.
Below is a list of commonly accepted insurances. Please contact us for a full and current listing of insurances we accept.
AARP
Aetna PPO, HMO
Americhoice
Americhoice Secure Plus Complete
Amerigroup
Amerivantage
Anthem BCBS
BCBS Federal
BCBS Network P
BCBS Network S
BlueCare
Beech Street
Cigna PPO, HMO
First Health
Great West
HealthScope
HealthSmart
HealthSpring (with referral)

Accepted IPA Plans: HCA,CMN, QCMN
Accepted Network Plans: IND, BPN, DXN, DKB, CORE, MEH, ERI, NOR, RCP, UCMB, SOU, ROU, NNN, NMG

Healthspring Medicare Advantage (with referral)
Humana
Humana Choice Gold Plus PPO
Humana Choice Gold Plus HMO
Medicare
Mutual of Omaha
Oscar
PHCS
Pomco
Principal Life
Railroad Medicare
Tricare for Life
Tricare Prime
Tricare Standard
Triwest
United Healthcare PPO, HMO
U.S. Dept. of Labor (with authorization)
Windsor Medicare
Workers Compensation (with provider authorization)
What to Bring to Your Appointment
Please be sure to bring the following items with you to your first appointment:
Personal identification. Please bring a form of personal identification, such as a driver's license.
Insurance card. If you have secondary coverage, make sure to bring that information as well.
Referral forms. Don't forget to bring any referral authorization forms required by your insurance provider. A few of the most common forms are the Cigna Connect Referral Form, Healthspring Referral Form and the Tricare Humana Military Referral Form.
Recent scans or imaging. Your primary care provider or referring physician can typically provide imaging results. If your scan is over six months old, have your primary care provider repeat the imaging study.
List of medications. Please bring a full list of all the medications you're currently taking.
Completed new patient forms. If you opted to print and complete your forms by hand, please make sure to bring them with you to your appointment.
What to Expect During Your Appointment
Here are a few things you can expect at your appointment with us:
Expert care and treatment. Our team of neurosurgeons are experts in the care and treatment of brain, spine and nerve conditions. We provide personalized surgical and non-surgical treatment for a full range of neurosurgical conditions. Before recommending surgery, we evaluate all other medical solutions. If surgery is needed, our goal is to provide minimally invasive treatment whenever possible.
Open communication with you and your referring provider. To provide the best treatment options, it's important to learn all we can about your previous treatments. We work with you and your referring provider to understand your condition and to help make the right choice.
Warm and welcoming environment. We treat patients like family. Our goal is to help you and your loved ones feel as comfortable as possible.
Payment Information
We accept the following forms of payment:
Credit cards. We accept all major credit cards, including VISA, MasterCard, Discover and American Express.
Cash and personal checks. Cash and personal checks are accepted, but no business checks please.
Company flex and health savings plans. Many companies offer medical spending accounts. Make sure to speak with your employer about this option.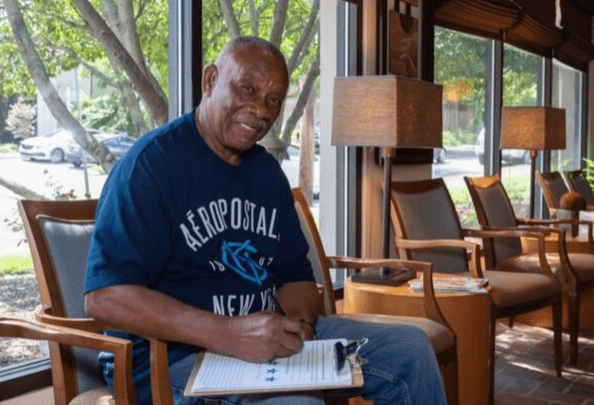 Don't take our word for it.
Hear from other patients just like you about their experience with Nashville Neurosurgery Associates.
Contact Us.
Have questions or need more information? Get in touch with us using the form below, and one of our office staff will get back with you as soon as possible. Please do not include personal health or confidential information. If you are having a medical emergency, please call 911.