Healthcare can be confusing. Between all the acronyms and specialties, it can difficult to know what doctor to see and when. We know this can be true of neurosurgery, too. So, we've answered some of the most frequently asked questions we receive about neurosurgery. We'll start with the basics: what is neurosurgery?
What is neurosurgery?
Neurosurgery is a branch of medicine specializing in the nervous system. When people think of neurosurgery, they typically think of brain surgery; however, neurosurgeons specialize in much more than the brain alone. The brain, spine and peripheral nerves all make up the nervous system and are areas of expertise for neurosurgery practices.
Neurosurgery began as a professional medical field in the early twentieth century. Though it is one of the most recent medical fields, it is also one of the most advanced and specialized professions in healthcare.
What is a neurosurgeon?
A neurosurgeon focuses on disorders that affect the brain, spine and nerves. Because of the complexity of these systems, a neurosurgeon must have specialized, advanced training. Neurosurgeons must be board-certified by the American Board of Neurological Surgery, which requires a medical degree, surgery internship, specialized residency training in neurological surgery and more. Within neurosurgery, a neurosurgeon may have completed a fellowship and have specialized expertise in the brain, spine or nerves.
What
does a neurosurgeon treat?
Neurosurgeons treat all conditions relating to the brain, spine and nervous system. A neurosurgeon focuses on prevention, diagnosis, treatment and rehabilitation of conditions relating to these systems. This includes surgical and non-surgical care and treatment for a range of conditions, including:
Vascular diseases

Spinal diseases

Peripheral nerve disease

s
And more
What is the difference between neurology and neurosurgery?
Though both neurologists and neurosurgeons treat the nervous system, only neurosurgeons perform surgery. Neurologists specialize in the diagnosis and treatment of nervous system disorders, too, and while both require specialized training, only a neurosurgeon can provide surgical treatment for neurosurgical conditions. Neurologists and neurosurgeons typically work closely to treat similar disorders.
When should I see a neurosurgeon?
A neurologist or primary care doctor generally refers patients to a neurosurgeon. This could occur if the patient has not responded to treatments, has a neurosurgical condition or has unexplained neurological symptoms. For example, if a patient has suffered from severe back pain with no relief with medications or physical therapy, they might be referred to a neurosurgeon to discuss interventional or surgical treatment options.
Do neurosurgeons always perform surgery?
Neurosurgeons explore alternative treatment options before surgery. Because of their specialization, neurosurgeons can provide both surgical and non-surgical care and treatment. However, if surgery is needed, a board-certified neurosurgeon will perform minimally invasive or traditional surgery and oversee recovery. With advancing technology, neurosurgeons can provide several minimally invasive surgical procedures. These minimally invasive options allow for faster recovery times and less pain post surgery.
Why Nashville Neurosurgery Associates?
At Nashville Neurosurgery Associates we are proud to be one of the region's best neurosurgical centers. Our team includes nationally recognized neurosurgeons with over 100 years of combined experience and some of the most extensive credentials in our field. We are devoted to providing the highest quality of care and treatment to each patient.
For more information, please visit our website at nashvilleneurosurgery.com. If you are having a medical emergency, please call 911.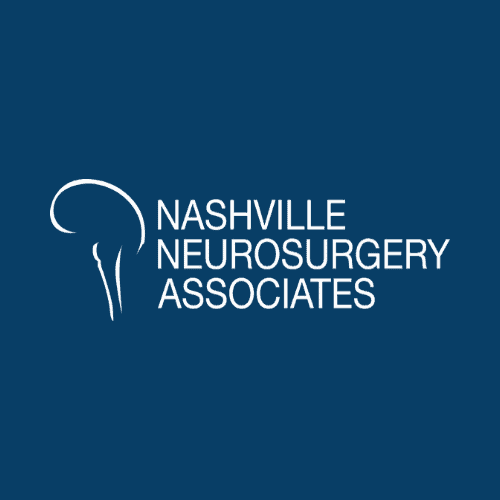 ---
At Nashville Neurosurgery Associates, our team of expert neurosurgeons treat a full range of neurosurgical conditions. We are one of the region's leading centers for neurosurgical care and treatment, with 14 convenient locations across Middle Tennessee. For more information, please visit nashvilleneurosurgery.com.