Carpal Tunnel Syndrome
Three nerves—the median, ulnar and radial nerves—create sensation and help the hand move. The median nerve passes though the wrist in a tunnel known as the carpal tunnel. Carpal tunnel syndrome is thickening of the ligament that runs across the base of the hand that causes the median nerve to be compressed.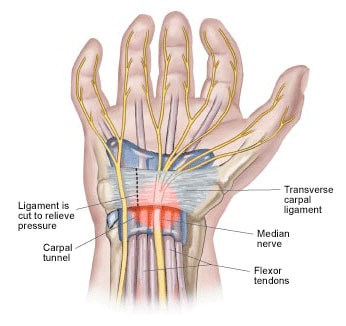 Carpal Tunnel Syndrome Symptoms:
Carpal tunnel syndrome symptoms primarily affect the hand and finger. Typically, the characteristic burning or tingling feelings happen in the thumb, index finger and middle finger. However, pain may radiate throughout the arm. Common carpal tunnel syndrome symptoms include:
Tingling or "pins and needles" in the fingers or hand
Pain that may get worse at night
Sensory loss
Burning sensation
Pain that radiates up the arm
Difficulty with fine motor movements
Decrease in muscle mass of the hand
To diagnose carpal tunnel syndrome, a physical examination is needed. Electromyography (EMG) and nerve conduction studies (NCS) are also done to confirm the diagnosis.
Carpal Tunnel Syndrome Treatment:
Initial treatment for carpal tunnel syndrome includes anti-inflammatory medication and wrist splints. In many cases, this will significantly decrease symptoms. However, steroid injections may also be helpful.
Surgery may be needed if symptoms worsen or do not improve with medication. The most common surgery for carpal tunnel syndrome is surgical decompression. During the outpatient procedure, a neurosurgeon makes a small incision in the palm and makes a small cut in the ligament. This relieves pressure on the medial nerve.
*Disclaimer: The materials available at this website are for informational purposes only and not for the purpose of providing medical advice. You should contact your doctor to obtain advice with respect to any particular medical issue or problem. Use and access to this website or any of the links contained within the site do not create a doctor-client relationship. The opinions expressed at or through this site are the opinions of the individual author and may not reflect the opinions of the medical office or any individual doctor or physician.
We specialize in Carpal Tunnel Syndrome Treatment.
At Nashville Neurosurgery Associates, we are proud to be one of the region's leading neurosurgical centers. Our team of board-certified surgeons provide expert care and treatment of carpal tunnel syndrome.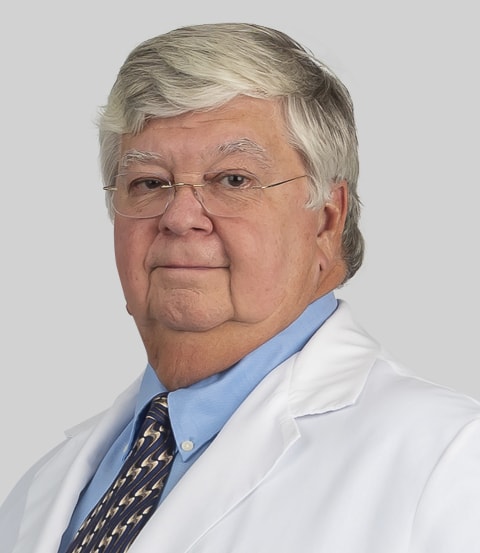 REX ARENDALL, MD
Board-Certified Neurosurgeon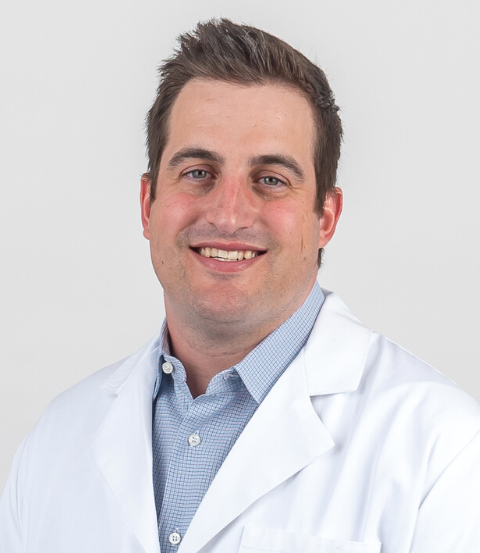 JAMES M. BARRY, MD
Fellowship-Trained Neurosurgeon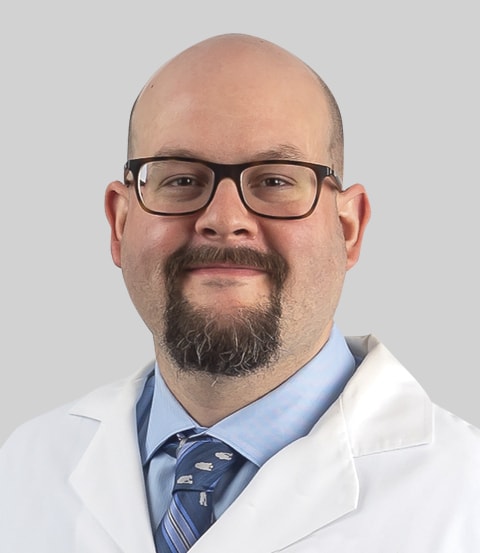 ROBBI L. FRANKLIN, MD
Board-Certified Neurosurgeon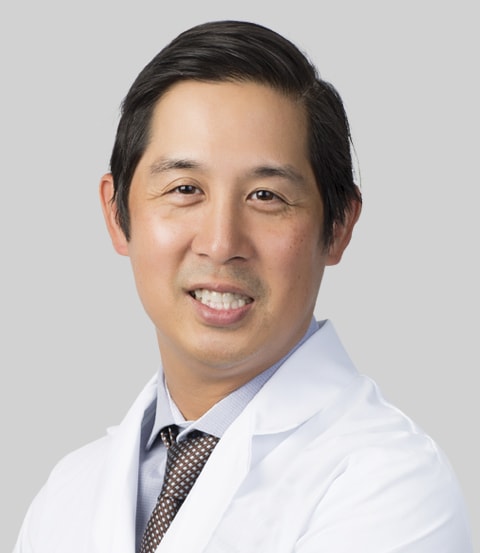 KHAN LI, MD
Board-Certified Neurosurgeon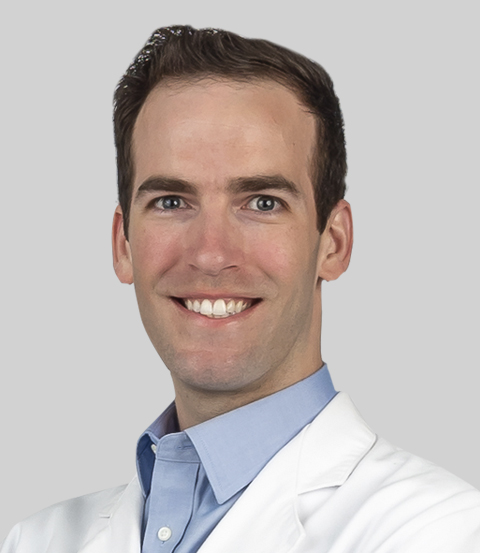 D. TIMOTHY LOCKNEY, MD
Fellowship-Trained Neurosurgeon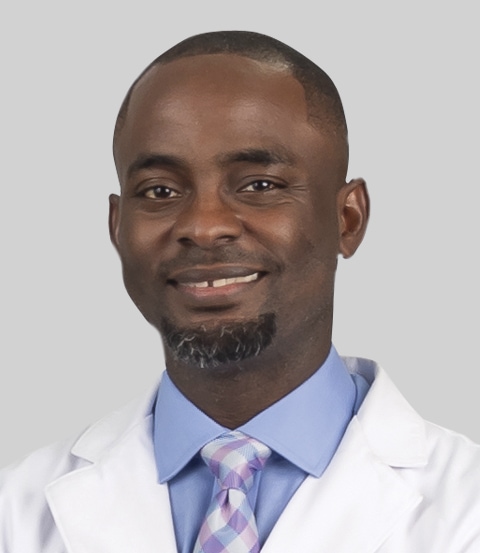 CHINE SP LOGAN, DO, MHA, MS, FACS
Board-Certified Neurosurgeon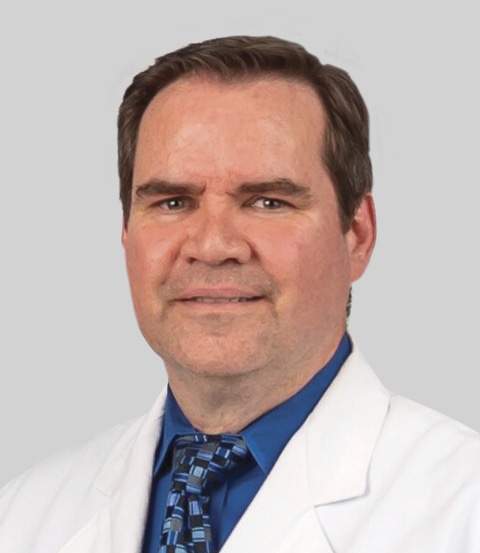 ROBERT A. MERICLE, MD, FAANS
Board-Certified Neurosurgeon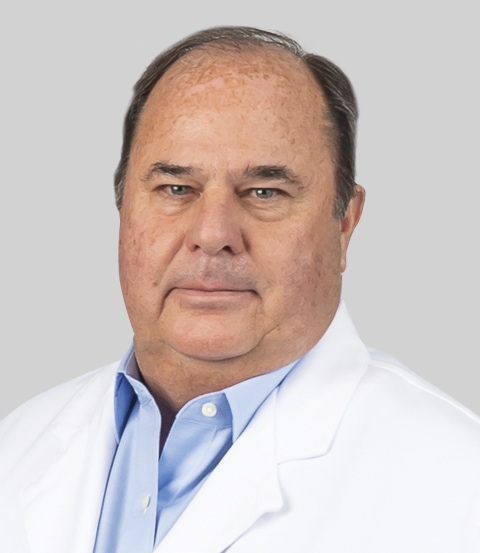 WILLIAM SCHOOLEY, MD
Board-Certified Neurosurgeon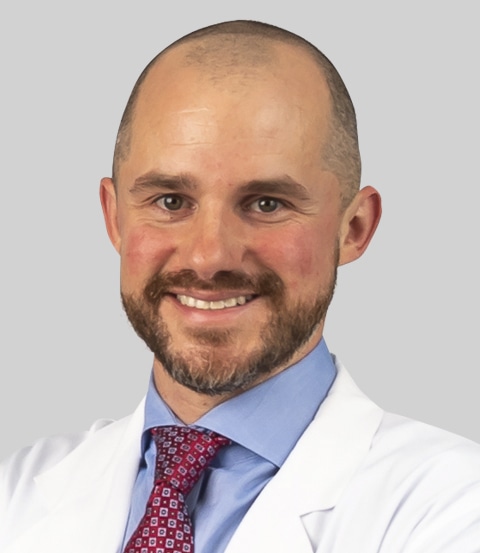 CHRISTOPHER STOREY, MD, PHD
Fellowship-Trained Neurosurgeon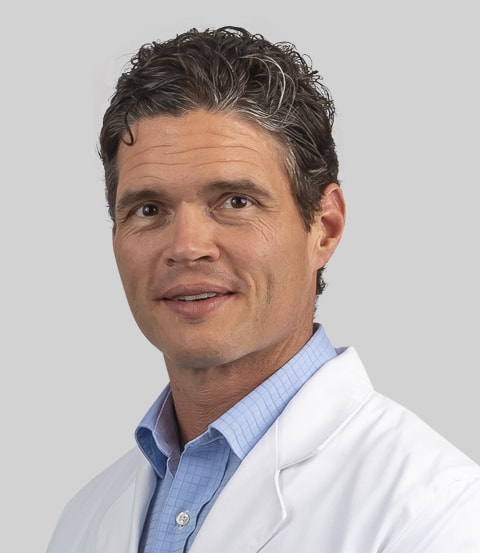 ARTHUR J. ULM, MD
Board-Certified Neurosurgeon
Fred Johnson
After going through pain management, Fred was referred to Dr. Ulm by another doctor. In just one week after his surgery, he was able to stop his pain medication and has been pain free since!